Your total oral health care is our main concern. Whether you are coming in for a general check-up/cleaning or for a full mouth rehabilitation, we promise to provide you with exceptional care possible as we enhance the natural beauty of your smile.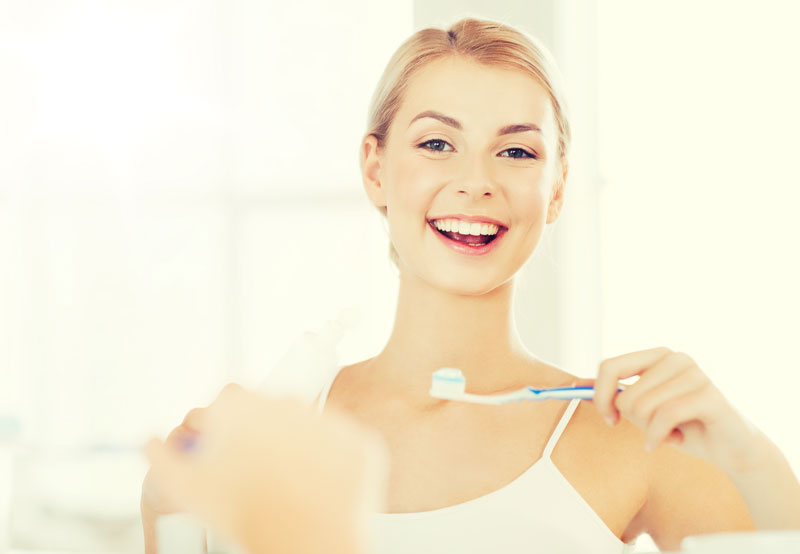 Below are just some of the many procedures and services we regularly provide to our patients. For any other services, we refer to the most skilled specialists in the area.
Be sure not to forget your 6 month checkup.  This is important as it provides an exam, evaluation, cleaning and if needed new x-rays
Dental fillings and repairs use restorative materials used to repair teeth which have been compromised due to cavities or trauma.
Crowns are dental restorations that protect damaged, cracked or broken teeth. Dental crowns, often referred to as caps, sit over the entire part of the tooth that lies above the gum line.
A severely damaged tooth may need to be extracted. Permanent teeth may also need to be removed for orthodontic treatment.
Root canals treat diseases or absessed teeth. Once a tooth is injured, cracked or decayed, it is necessary to open the tooth and clean out the infected tissue in the centre. This space is then filled and the opening sealed.
Teeth naturally darken with age, however staining may be caused by various foods and beverages such as coffee, tea and berries, some drugs such as tetracycline, smoking, or a trauma to a tooth. There are various teeth whitening options available.
Regular dental checkups are critically important for children as early as 1 year old (the age at which their first set of teeth start to grown in). A comprehensive pediatric dental checkup is necessary to help assess the individual needs of every child. 
Applying composite tooth bonding is a restorative procedure that uses tooth enamel-coloured composite resin (plastic) to repair teeth that are decayed, chipped, fractured or discoloured.
Dental sealants, usually applied to the chewing surface of teeth, act as a barrier against decay-causing bacteria. Most often, the sealants are applied to the back teeth, e.g., premolars and molars.
Periodontal or gum disease is an infection that affects the gums and jaw bone, which can lead to a loss of gum and teeth. There are two major stages — gingivitis and periodontitis. Gingivitis is the milder and reversible form; periodontal disease is often more severe.
Oral cancer starts in the cells of the mouth, tongue or throat. Oral cancer screening is usually a routine part of a dental examination. In this exam, your dentist will feel for lumps or irregular tissue changes in your neck, head, face, and inside your mouth. Your dentist will also look for sores or discolored tissue in your mouth.
A dental brace is a device used to correct the alignment of teeth and bite-related problems (including underbite, overbite, etc.). Braces straighten teeth by exerting steady pressure on the teeth.
Bridges and implants are two ways to replace a missing tooth or teeth. Bridges are false teeth anchored in place by neighbouring teeth. The bridge consists of two crowns on the anchoring teeth along with the false tooth in the centre. Dental implants are artificial roots used to support replacement teeth.
Dentures are prosthetic devices replacing lost teeth. There are two types of dentures – partial and full. Full dentures are often referred to as "false teeth".